One of my goals for the remainder of the year, especially as I get to start repaying those zillions of dollars' worth of student loans, is to Spend Less Money On Frivolous Things [tm]. Considering that shopping for pretty things is one of the ways that I cope with stress and depression, this isn't an easy goal. Shoes? Pshaw. Clothes? HA HA bloody HA. Shopping for them sucks (wide feet, size 30 body) so I avoid them like the plague. But pretty things…pretty decorative things…oh, be still my wallet!
Did I mention that some douchebag posted several hundred dollars' worth of fraudulent charges on my debit card (which never left my possession), which I'm having to work on claiming back? Bastards.
Anyway, I found a couple of pretty things for quite cheap on Etsy and lost all willpower. First, this: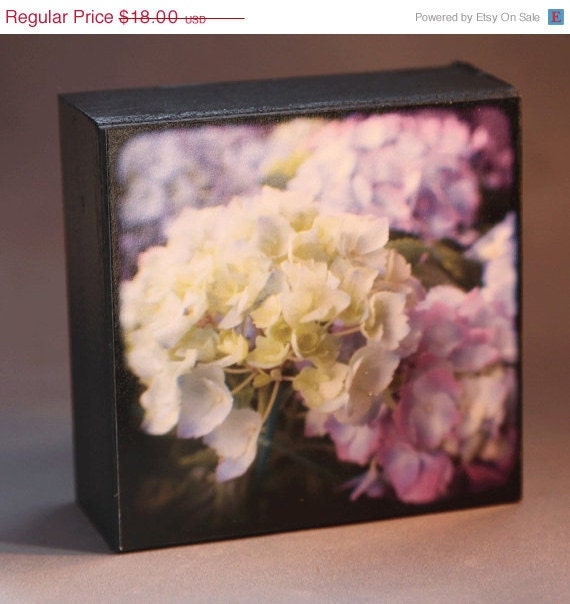 Okay, so, I know it's not crazy cheap ($14, in the end), but isn't it beautiful? It's 4″ square and sitting on my piano. It's dreamy, features hydrangeas, which I love, and is just the right color scheme to match with any number of rooms, including both my bathroom and bedroom, if I want to move it.
I also fell for this: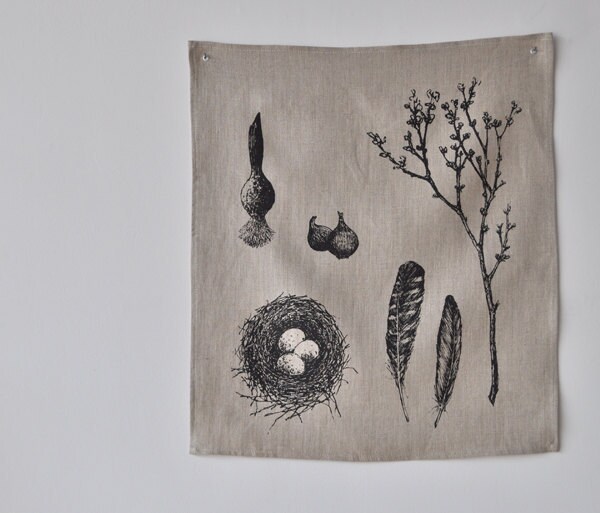 It's hanging on my bedroom wall above my great-grandmother's vintage (50s? 60s?) chest of drawers and mirror. It cost a little more than the hydrangea wooden block but still, $20 for something beautiful isn't THAT much, right?
Right?
This is why I'm poor. But, I will say, at least I'm being careful about how much I spend and for what. No more purchases of things I don't really love. No purchases of things that aren't small and easy to transport.
I will say that one of the great cures for my retail therapy needs has been Pinterest, because I can "own" the pretty thing, only I don't have to purchase it – I pin it on my wall and it's there permanently, or as permanently as social media can be.